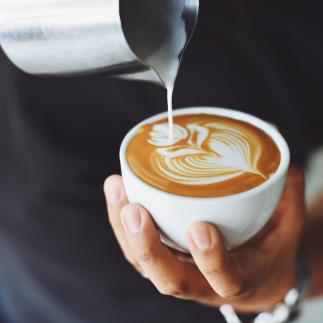 At the Aparthotel Mariano Cubi, we value the importance of starting the day with energy, especially for those early risers who want to make the most of their time. That's why we offer our exclusive Early Coffee service, to make sure our customers start their day with a delicious cup of coffee and a selection of products to satisfy their taste buds.
Our Early Coffee service is available every day from 5:00 to 7:00 in the morning, giving our guests the opportunity to enjoy an early and comforting breakfast before embarking on their daily activities. With a curated selection of high-quality coffees and a variety of side options such as freshly baked pastries, fresh fruit and cereals, we ensure our customers get the boost they need to start their day off right.
In our cozy and quiet breakfast space, early risers can kick back and enjoy their morning coffee while soaking in a cozy atmosphere. Our attentive staff will be on hand to ensure each cup of coffee is perfectly brewed and to accommodate any additional requests.
So, if you are one of those who like to start early and can't wait to enjoy a good cup of coffee, our Early Coffee service is perfect for you. Come and enjoy a moment of tranquility and delight in our facilities, while you prepare to face the day with renewed energy.
At the Aparthotel Mariano Cubi, we are proud to offer our guests the chance to enjoy an unbeatable start to the day with our Early Coffee service. Get up early, get pampered and start your day off right with a fresh cup of coffee and a selection of morning treats. We look forward to providing you with an exceptional breakfast experience at our establishment!