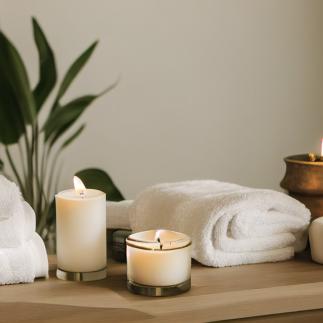 At the Mariano Cubi Aparthotel, we care about your well-being and we want you to make the most of your stay. That is why we offer you our exclusive massage menu, designed so that you can disconnect, relax and enjoy a total well-being experience.
Our massages are in charge of highly qualified professionals with extensive experience in the field of therapy and well-being.
We offer a variety of massage options, from traditional techniques to specialized treatments, tailored to your personal needs and preferences.
Whether you want to relieve accumulated stress, reduce muscle tension or simply enjoy a moment of deep relaxation, our massages will help you achieve a state of calm and balance. We use high quality techniques and products to ensure that your experience is unique and satisfying.
Our team will be happy to advise you and recommend the massage that best suits your needs. You just have to contact us and we will manage your reservation so that you can enjoy a moment of pure indulgence during your stay at our hotel.
Let yourself be carried away by the benefits of our massages and treat yourself to some time. At the Mariano Cubi Aparthotel, we care about your integral well-being and we are committed to providing you with an exceptional and comforting lodging experience.
Book your massage and enjoy a moment of authentic pleasure during your stay with us!