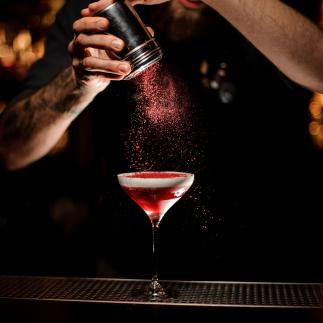 At the Mariano Cubi Aparthotel, we invite you to discover our cozy Cactus Bar, the perfect place to relax, socialize and enjoy a unique gastronomic experience. With modern decor and a warm atmosphere, our bar has become a meeting place for local guests and visitors alike.
At the Cactus Bar, you can enjoy a wide variety of tapas, savoring the authentic flavors of Mediterranean cuisine.
Our tapas menu includes a selection of delicious dishes prepared with fresh, high-quality ingredients. From classics like patatas bravas and croquettes to more innovative and creative options, our culinary team strives to offer you an unforgettable tapas experience.
In addition, in our Cactus Bar, you can enjoy an outstanding cocktail bar, where our expert waiters will be in charge of preparing the most delicious and refreshing cocktails. From classics like mojitos and margaritas to original creations, we assure you that you will find the perfect cocktail to accompany your experience at the bar.
Whether you are looking for a place to enjoy a casual meal, sample exquisite tapas or simply relax with a drink after a long day, the Cactus Bar is the place to be. Our friendly and attentive staff will be delighted to serve you and ensure that you have a pleasant and satisfying experience.
Come and discover the charm of the Cactus Bar at the Mariano Cubi Aparthotel. Immerse yourself in a cozy atmosphere, delight your palate with authentic flavors and enjoy good company in this meeting place in the heart of Barcelona. We are waiting for you with open arms in our Cactus Bar!