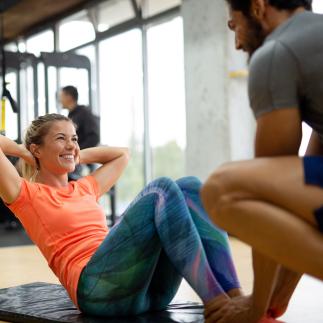 At Aparthotel Mariano Cubi, we understand the importance of staying fit and healthy during your stay. For this reason, we offer a One to One Personal Trainer service that provides you with a comfortable and effective method of personalized training.
We work with a highly trained team of professional trainers, dedicated to helping you achieve your fitness goals. Whether you're looking to improve your fitness, lose weight or simply maintain an active lifestyle, our personalized trainers will adapt to your needs and guide you every step of the way.
In addition, we understand that your schedules may vary and that it is important to adapt the training to your needs. For this reason, we are committed to offering you a wide availability of schedules and spaces, so that you can find the right time to train, whether it is in the morning, afternoon or night.
Whether you are a beginner or experienced in fitness, our team of personalized trainers will provide you with a program adapted to your level and provide you with the necessary support to reach your goals safely and effectively.
At Aparthotel Mariano Cubi, we care about your well-being and we strive to offer you an exceptional training experience during your stay in Barcelona.